×
[PR]この広告は3ヶ月以上更新がないため表示されています。
ホームページを更新後24時間以内に表示されなくなります。
*** mini Noriyuki Haga *** >>日本語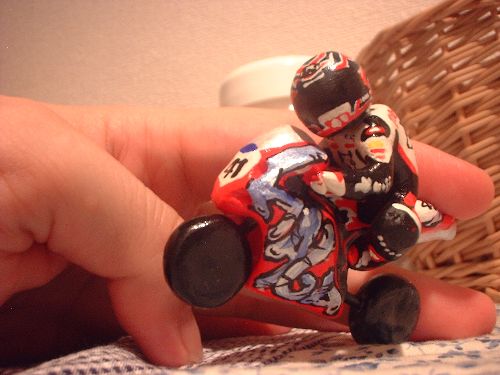 mini Noriyuki Haga.The second production.

Wild sprinter of whom Japan boasts. 2004 year returns to WSB, and is a large rage in Ducati suddenly gets on. It shone to the third ranking place. And, the special color shown only Final Race in 2004 is this. It had ignited my clay spirit, the painting was so nice !!


HAGANORI of NITRO who finishes the first year that moves to YAMAHA in the third ranking place during this year.


I will assist in you !!