*** mini Akira Ryo*** >>日本語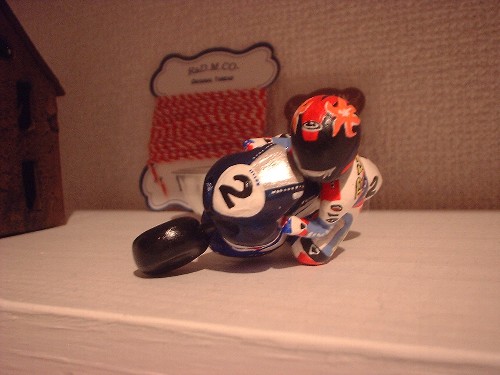 mini Akira Ryo.
All-Japan superbike champion in 2001.
Man who did the race repeatedly ..Kawasaki works.. enters by 1996 at the speed of inborn. The third by pair with Takeishi place is acquired in Suzuka 8H in 1997. It transfers to SUZUKI in 1998. And, a terrible rider who acquired the series title of the wish in 2001.


His riding style is so cool.
I like his helmet Peculiar design of floral print
in above all.