×
[PR]この広告は3ヶ月以上更新がないため表示されています。
ホームページを更新後24時間以内に表示されなくなります。
*** mini Barry Sheene *** >>日本語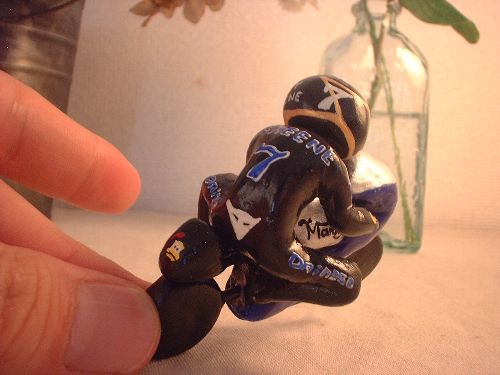 mini Barry Sheene. The fourth production.


He is a great rider who acquires the world title twice. Sheene, 52, passed away after a battle with cancer, however he enjoyed racing all his life.

Sheene rode the Classic Manx Norton racebike in later years is these.

Great Barry Sheene ride on The great racing motorcycle that wins many times by the high perfection is done.

Greatest treasure Corabo exactly.

Again, it sends salaam to the life of man who kept purely enjoying racing by doing the
contribution that greatly becomes a road racing field.