×
[PR]この広告は3ヶ月以上更新がないため表示されています。
ホームページを更新後24時間以内に表示されなくなります。
*** mini Christelle Ciari *** >>日本語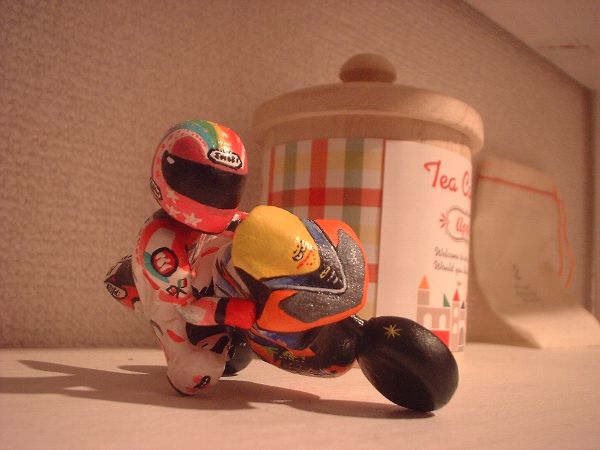 mini Christelle Ciari

She is a star singer
who was appearing on the television
program for children in Japan.

I was so surprised
when knowing that she is a rider.

Yes, she is a rider !!!

Additionally, considerably absorbed in
the motorcycle !!.

Her motorcycle is seen, it is sure to
understand her love for motorcycle.

HONDA CBR600F4i painted
#74 Daijiro Kato's helmet....

So, Great.

I want to assist in her activity.

GO GO Chris !!!