×
[PR]この広告は3ヶ月以上更新がないため表示されています。
ホームページを更新後24時間以内に表示されなくなります。
*** mini Colin Edwards *** >>日本語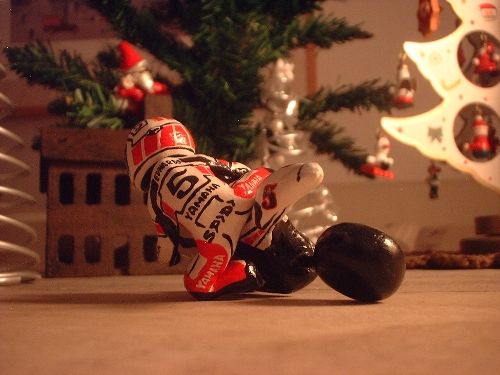 mini Colin Edwards.

He is a great rider who shone to the WSBK champion of two times in 2000 and 2002.


It participated from the YAMAHA works in motoGP as a teammate of the Valentino Rossi, and it contributed to the Constructor's Title acquisition of YAMAHA by the stability of only all race point acquisition of the participation player inside in 2005.


In United States GP and Final Race Valencia GP, coordination that skillfully arranges him and the flash line that appears with Bare in a special color is shape good.


Thus, it is Colin of a Final Race special color this time.


It will appear in the color besides Vale in the coming year. I am the enjoyment a little what color he will be.