*** mini Michael Doohan *** >>日本語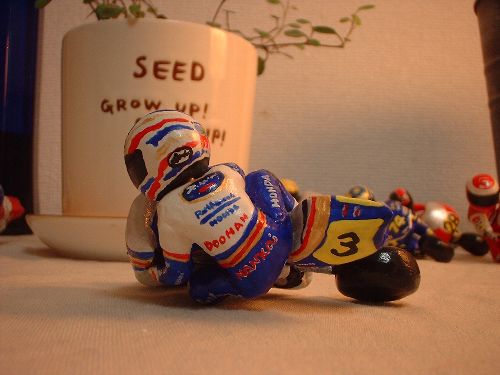 mini Michael Doohan. The second production.

He is a great rider who kept being the king of WGP500 5 years from 1994.


Peculiar riding !
A left corner is especially beautiful.


 

This mini Clay is Team Rothmans HONDA in1991.

It is a teammate with the last work "mini Wayne".

The difference of two riders to get on the same machine was plainly expressed.


hmmmm....Certainly, it banks more deeply than any.