×
[PR]この広告は3ヶ月以上更新がないため表示されています。
ホームページを更新後24時間以内に表示されなくなります。
*** mini Wayne Gardner *** >>日本語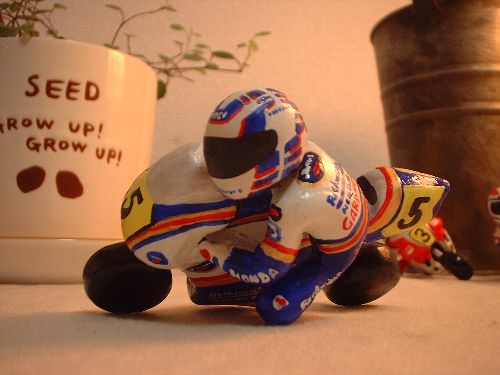 Wayne Gardner. The second production.

WGP500 Champion in 1987.

He is Australian who talks about Japan as the second hometown. Because he became famous thanks to MORIWAKI. It keeps participating in Suzuka 8H race that brings him up to a top racer though it becomes the ace of the works team of HONDA and it enters the grand prix, and 4 totaling victories have been enumerated.

Anyway, rider who enchanted fan by riding aggressive like not knowing limit.


This mini Clay is Team Rothmans HONDA in1991. I love this Color very much.