×
[PR]この広告は3ヶ月以上更新がないため表示されています。
ホームページを更新後24時間以内に表示されなくなります。
*** mini GSX-R600 Rider *** >>日本語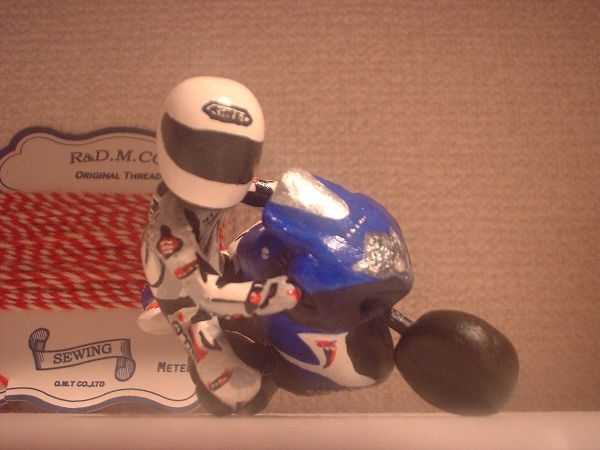 mini GSX-R600 Rider

New Clay Rider is
mini SUZUKI GSX-R600 Rider!!

GSX-R

It is a motorcycle that SUZUKI
put on the market in the first half of 80's.
High-power engine and racer's
cool looks in the aluminum frame.
A firebrand of the racer replica boom.

So.

GSX-R is a racer replica.
A racer replica is GSX-R!

GSX-R600 of the latest type
is very heard one of the gems that
condense enough racing heart of
SUZUKI and usually treat use easily
apart from the legend as shown
in the name.