×
[PR]この広告は3ヶ月以上更新がないため表示されています。
ホームページを更新後24時間以内に表示されなくなります。
*** mini John Kocinski *** >>日本語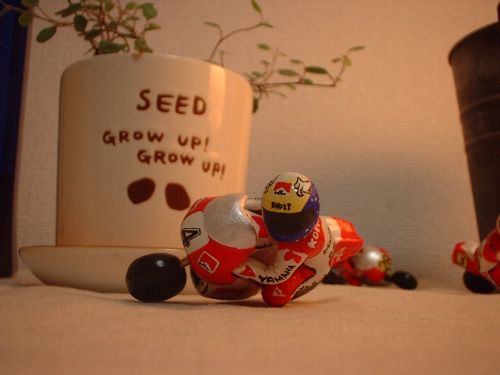 John Kocinski, The second production.

He is a champion of the WGP250cc class in 1990. And, it is a rider who improves the step to 500cc class that is a top category from 1991.


How always the image of running ..250.. was still said though it was called, "Kenny's Secret Excellent apprentice."!


Not succeeding even if the step improved from a small bike to 500cc was a common opinion at that time. So 500cc monster machines is too dangerous....


It is interesting now most of a top rider steping up the career from a small bike.

It can be said that he was a pioneer.
I think.