×
[PR]この広告は3ヶ月以上更新がないため表示されています。
ホームページを更新後24時間以内に表示されなくなります。
*** mini Katsuaki Fujiwara *** >>日本語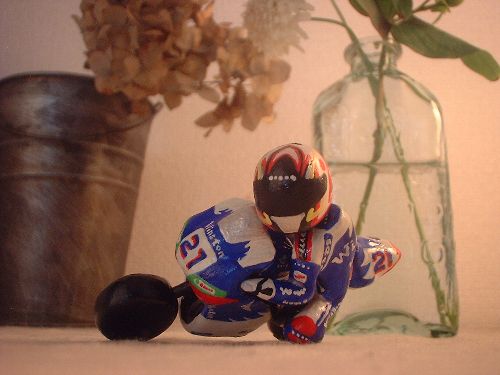 Katsuaki Fujiwara

He was participating in the all-Japan superbike class riding of Kawasaki in 1995.
He would transfer to team SUZUKI next year, and the relation between he
and SUZUKI continued until 2004.
And, he determined to become the rider of HONDA in 2005.All were the decisions for win.



He announced a cool running by this year's Suzuka 8H in the rival team until
last year.


This clay was such a grew up Katsuaki ! riding on Ten Kate Honda.