×
[PR]この広告は3ヶ月以上更新がないため表示されています。
ホームページを更新後24時間以内に表示されなくなります。
*** mini Keiichi Kitagawa *** >>日本語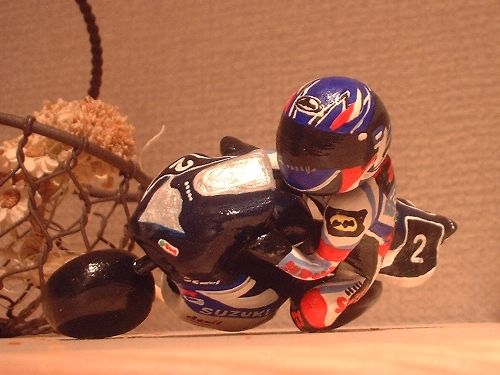 mini Keiichi Kitagawa. The second production.

Kitagawa who entered it in the world endurance championship full at current year won the championship four times per five race and it became a champion splendidly.
It is the first heroic deed in the Japanese.


The work was delivered to the origin of Keiichi Kitagawa by the goodwill of Mr. wakaban of official Keiichi Kitagawa site production project.


Thank you for Mr. wakabann. And, really congratulations on great rider Keiichi Kitagawa. I will sincerely pray for more and more activities in next season.