*** mini Eddie Lawson *** >>日本語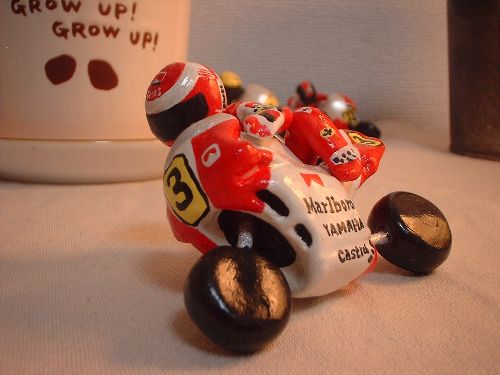 Eddie Lawson. The second production.

The ace rider of Yamaha was succeeded from King Kenny Roberts.
Great rider who acquires WGP500 champion 4 times,1984,1986,1988,and 1989.
He unites with Tadahiko Taira and won to Suzuka 8H in 1990.
He transfered the team to an Italian maker CAGIVA was not able to be won in 1991. And, absorbed in the development of the machine. So, won in 1992.

Steady Eddie brightened up grand prix for ten years, He was one of Legend Rider of motoGP in 2005.

Congratulations.

This mini Eddie is 1988 Eddie with YZR covered with holes !