×
[PR]この広告は3ヶ月以上更新がないため表示されています。
ホームページを更新後24時間以内に表示されなくなります。
*** mini Samurai *** >>日本語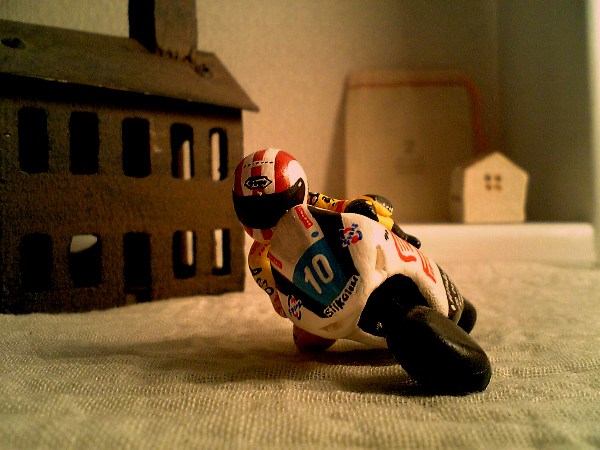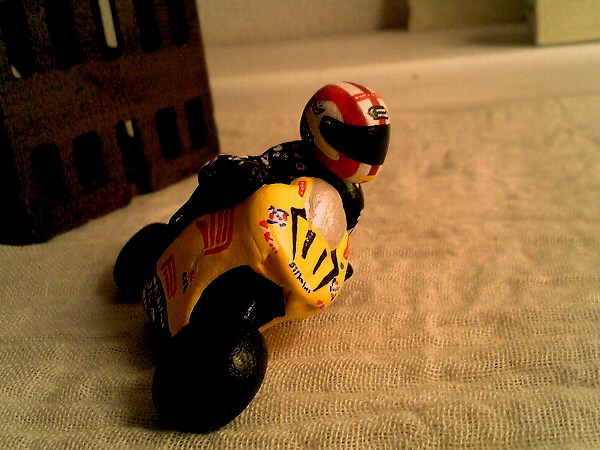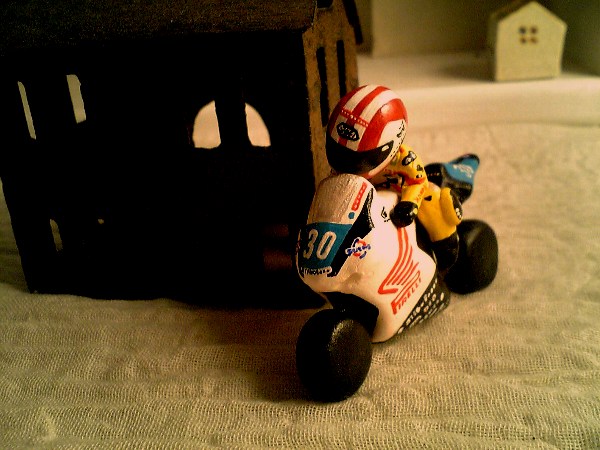 mini Samurai

The new Clay model is the motif of Jun Maeda called "Samurai".
He was the only public road racer in Japan.

He had be keeping the challenge the Isle of Man every year from 1997 was his first challenge,
Single finish at all races !!!
was achieved in 2005 though it was
participation on a personal scale. Exactly a heroic deed.
He of the charm on the Isle of Man enchanted people on the man island.

His dream was "The Japanese wins the the Isle of Man with the motorcycle made in Japan. "
The concern for the road racing of Japan is too low though everybody overseas doesn't understand whether you know.
He sincerely grieved for such a situation.
He died by the racing accident in 2006 when it refrained from 2007 year that becomes Manx TT 100 anniversary in the near future.

These three works are different respectively little by little.
I think whether the balance of an extremely sharp and aggressive style and a very very safety style was able to catch a glimpse of various forms by exquisiteness in one corner though I have not actually seen
rider Jun Maeda's riding.