×
[PR]この広告は3ヶ月以上更新がないため表示されています。
ホームページを更新後24時間以内に表示されなくなります。
*** mini Kentucky Kid *** >>日本語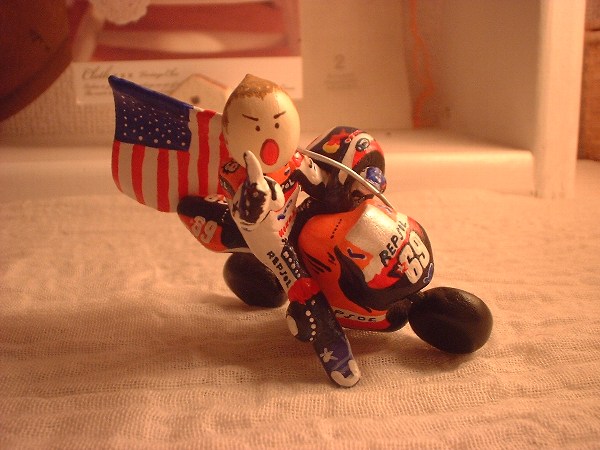 mini Kentucky Kid

The AMA SuperBike champion in 2002 was begining the challenge of the world highest peak to motoGP from Repsol HONDA that is the HONDA factory team in 2003.

Yes, His name is Nicky Hayden !!

His first victory in motoGP was U.S.GP in 2005,and 2006 season ,he has won twice, and is sailing a top ranking fast now to the finish of 14 races.

There are a lot of rivals, King Vale that is catching up by terrible power, Dani
that show the large activity of the threat in year of the rookie. Can 2006 seasons that became fierce battles uncommonly seen in recent years be really conquered?
Win. Win Nicky !!!!

This work reproduces the victory lap that decorates the victory with American GP Ragnaseca in 2006 of such Nikky.

Because I had liked it very much, it showed it to the wife.

She said...

"Who is this?? TinTin???"

Oh my god.