*** mini Norick 2007 *** >>日本語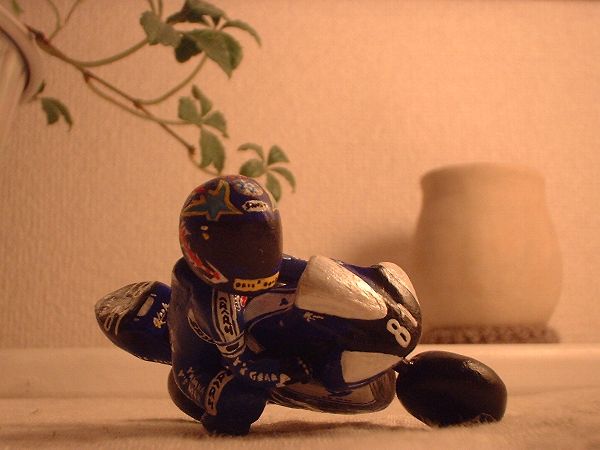 mini Norick Abe 2007

The Racing Star' NORICK Abe
ride on JSB1000 in 2007 !!

When he can be on earth seen
in Japan ??

So,
Go to the
All Japan Road Race everyone !!

I have made mini NOROCK
several times, and noticed this time.

His riding style has changed fairly !!

Position of head, Upper-body
This work noted around of that.

And, I felt his evolution.

Cool.

GO GO NORICK !!