*** 3 seconds Norick *** >>日本語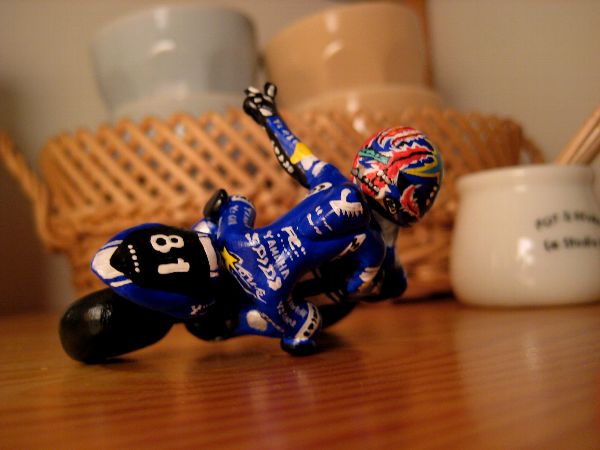 3 seconds Norick
mini Norick Abe in 2007 SUZUKA 8H

2007 SUZUKA 8H

Whenever his friend Ryuji Tsuruta
was seen, Norick shook the charm
on circuit !

With a smile with a smile,
Hand Touching,
Especially.........

Three seconds Two fingers Peace sign !
While hang off riding !!

Yes, it's like this new clayrider ??

I think
Norick is our GRANDPRIX STAR,
So cool.