*** mini Randy Mamora *** >>日本語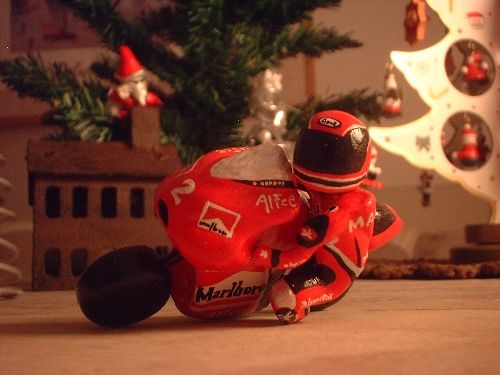 Randy Mamora. The third production.

Former great rider...No, he is active service's still rider.
Man who appears in the motorcycle magazine of Japan has biked always happily.


DUCATI Motorcycle of two person getting on specification is his performance bike 2005.



 

He seems to have been able to be amused by putting various guests to this motorcycle.


So cool... I want you to take me.


Thus, the Santa made of clay in 2005 was put behind him.