×
[PR]この広告は3ヶ月以上更新がないため表示されています。
ホームページを更新後24時間以内に表示されなくなります。
*** mini Valentino Rossi *** >>日本語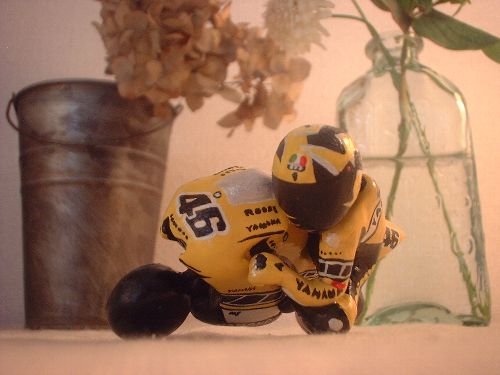 mini Valentino Rossi. The fourth production.

United States GP held after an interval of 11 years of this year that become Yamaha Motor Co., Ltd. the 50th anniversaries. The material of the flight cutting that Yamaha Motor Co., Ltd. prepared in this special grand prix that became one festival mood color was this exactly, and king color M1.


The king color is great Champion King Kenny Roberts color ! so called "US Yamaha Intercolor"
I think that it was a symbol of eagerness multiplied this year of Yamaha.
Congratulations on Vale & Yamaha acquisition of the title.