×
[PR]この広告は3ヶ月以上更新がないため表示されています。
ホームページを更新後24時間以内に表示されなくなります。
*** mini Shinichi Ito *** >>日本語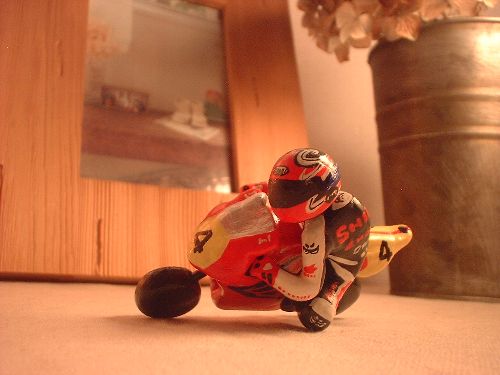 Shinichi Ito. The second production.

Champion of all-Japan 500cc class in 1990. He challenges the world in 1993, and it is a greatly active with WGP500. It enters all-Japan again in 1997 and it becomes the champion of the SuperBike class in 1998.
It keeps running the speed that doesn't become weak even in 2005 this year aiming at the title of the JSB1000 class.


Shinichi Ito is faster more and more...There is no limit.
His imposing figure is seen with MINE of this year and my two daughters are
completely ItoShinFan.
It assists in family. Do your best !! ItoShin.