*** mini Shinya Nakano *** >>日本語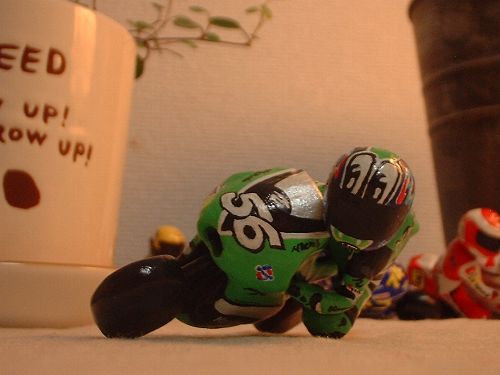 Shinya Nakano. The second production.

He is a nice guy whom the lime green suits now.

The power of the Kawasaki after he had joined was actually terrible. And, a wonderful sense as his development ability and riding technique was made to be known by it in the world.


The grand prix second-half, Expects a win !!

I think that he can do !! Iin the near future.