*** mini Tadahiko Taira *** >>日本語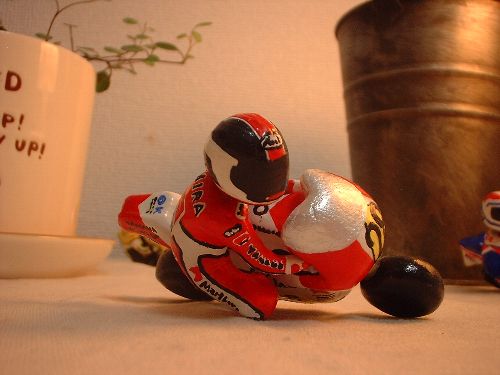 Tadahiko Taira. The second production.

Champion of continuousness all-Japan 500cc class from 1983 to 1985 for three years. Hero in Japan with a lot of heroic episodes in a variety of Big races including WGP and Suzuka 8 H afterwards.


 

San Marino GP of 1986 and victory by burdock pulling out 30. It wins the championship by the TBC Big road racing in a triumphant return race and all-Japan Final Race Eddie Lawson ,Wayne Gardner of breaking.