*** mini Y'S GEAR Teacher and Student *** >>日本語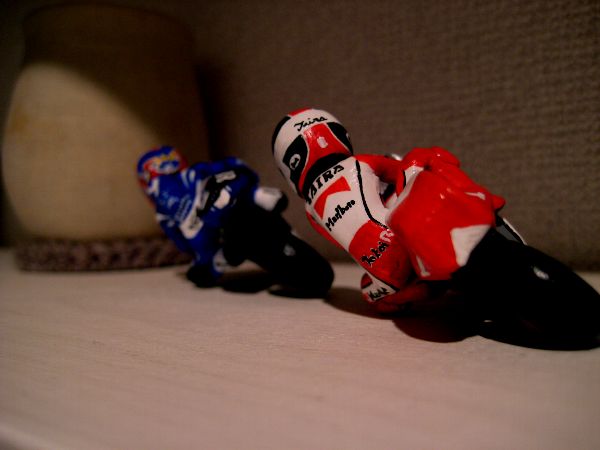 mini Y'S GEAR T&S

mini Tadahiko Taira & mini Yuji Sato

2008JSB1000 YAMAHA
Y'S GEAR Racin Team #81

Special Number, Special Team,
All feel it is in Japan.

It is Special brand
build by Legend Norick Abe in 2007.

YAMAHA selected the young rider
Yuji Sato, and Taira Tadahiko
as Supervisor of team.

I want to pay attention to their
steady advancement, sincerely.