×
[PR]この広告は3ヶ月以上更新がないため表示されています。
ホームページを更新後24時間以内に表示されなくなります。
*** mini Tetsu@ *** >>日本語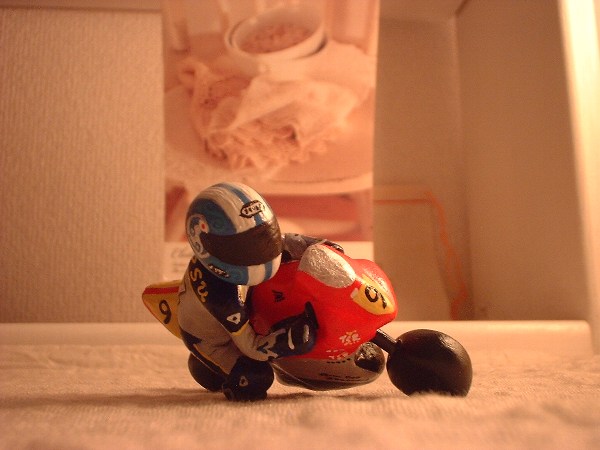 mini Tetsu@

This new Clay Rider is mini Tetsu@.

Tetsu@ is my friend, and he said

"Please make me !! "

So, this model is requests model.

Because I had not seen his riding,
this work was made seeing photograph.

Was his smooth riding able to be reproduced?

His helmet is Great rider Kagayama's replica.

Very very favorite design for me,
So it was possible to make it happily.

It might be able to meet him if you going to Motegi.


Mr. Tetsu@
Thank you for requesting it this time.