mini YAMASAKI
Sigeru Yamasaki
The first clay of the New Year is glasses rider. He participates in the local championship and west area championship in Japan at 600cc class from the noble family team in Kyoto, Yamashina KAWASAKI.
His activities record in 2004 appears on Shinako's web site in detail.
About this Clay,KAWASAKI ZX6-RR, and The glasses which are his trademark !!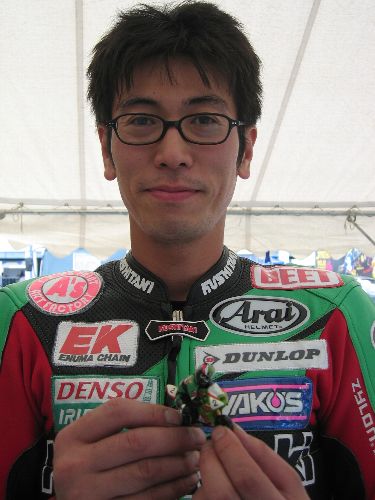 A photograph with Mr. Shigeru Yamasaki !!