×
[PR]この広告は3ヶ月以上更新がないため表示されています。
ホームページを更新後24時間以内に表示されなくなります。
*** mini Daijiro Kato 2002 *** >>日本語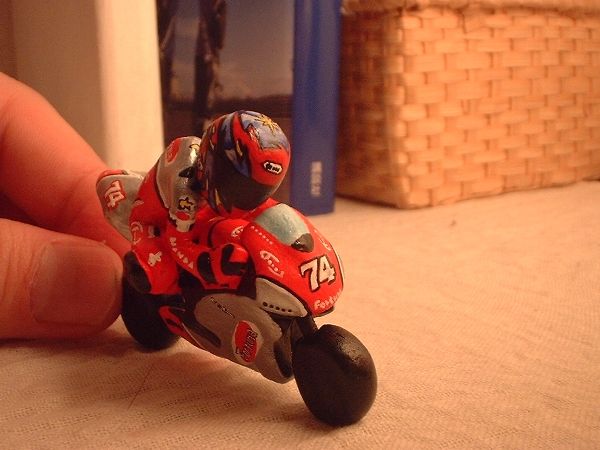 mini Daijiro Kato

WGP250 champion in 2001,
Daijiro Kato step-up to the highest
peak class motoGP in 2002.
motoGP class that joined four strokes
machine from this year.
But, his machine is NSR500
of two strokes.
It was an excellent machine
that had certainly done a lot of victories
repeatedly.
However, the performance difference
with the latest four stroke machine
opened obviously.
All want Daijiro get latest four strokes
machine RC211V.
World's wish was suddenly fulfilled.
The latest motorcycle was given from
the first match of second-half race !!

All over the world got excited
his adaptation ability and
cool speed !!

So first.

Everybody said
It is not so far
Daijiro & RC211V win the motoGP.



The spring of cherry blossoms
full-bloomed came this year.

Just like that day.