×
[PR]この広告は3ヶ月以上更新がないため表示されています。
ホームページを更新後24時間以内に表示されなくなります。
*** mini Norifumi Abe *** >>日本語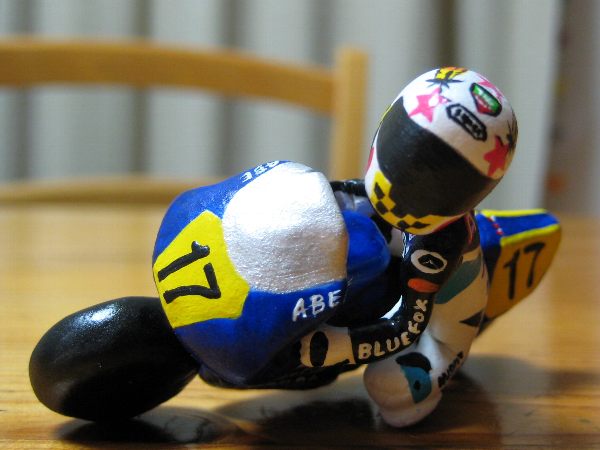 mini Norifumi Abe

1993 All Japan GP500 Champion
Norifumi Abe.

To be a road racer.
Challenge the Dart Track in USA.
So, Power Slide, Dynamic riding that shaves off corner is his riding.

Large selecting.

All Japan GP500 opening race
Suzuka in 1993, He was there.

The start failed completely.
And his race started from the tail.

Last 4laps

He retrieved even to 3rd place.

Going into earlier speed than anyone.
Slide as for the rear wheel.
The machine quick turn.

He reached the second place.

Great Race was his All Japan
Debut Race.

The signature of his back was
not "Norick" but "ABE" yet.

and his number was .... 17.