*** mini Concentration Rossi *** >>日本語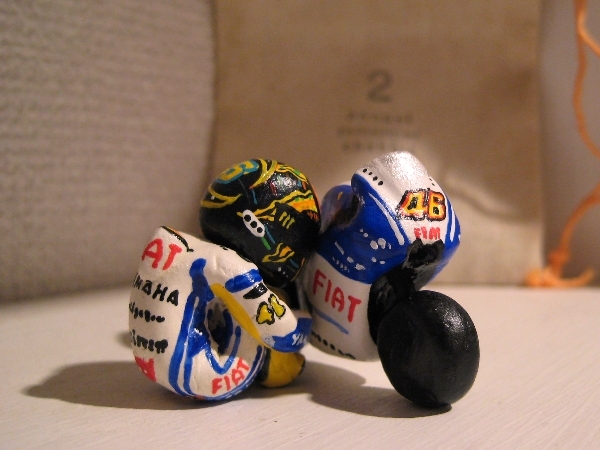 2009 Valentino Rossi



8times Champion.

Absolute KING Valentino Rossi.

Dani Pedrosa
Casey Stoner
Jorge Lorenzo

A lot of Young and Fast riders appear.
Everyone understands the abilities
of them young riders
from comparing it with the champion.

Therefore, the grand prix rises.


This mini rider is such a King Vale 2009.




...Sitting !!!



Oh,Yes.

One of this pose of the
"Nerve union"
operation that the King Rossi
always does before races.

A lot of sports players seem to
have the one like one's own ceremony
before starting playing a game.

The ceremony before races
of Rossi is also famous.

1.The finger is painted in water.
2.Eyes are massaged.
3.It touches Pierce.
4.It puts on a helmet.
5.The glove is installed.
6.It becomes vorlage
 at the right of the machine.
7.The step at the right
 of the motorcycle is gripped
 bending and stretching the knee.

He says,
Any act seems to have the reason
not the superstition but one by one.




This mini clay Rossi is No. 6 or 7 ???