×
[PR]この広告は3ヶ月以上更新がないため表示されています。
ホームページを更新後24時間以内に表示されなくなります。
*** mini Shoya Tomizawa *** >>日本語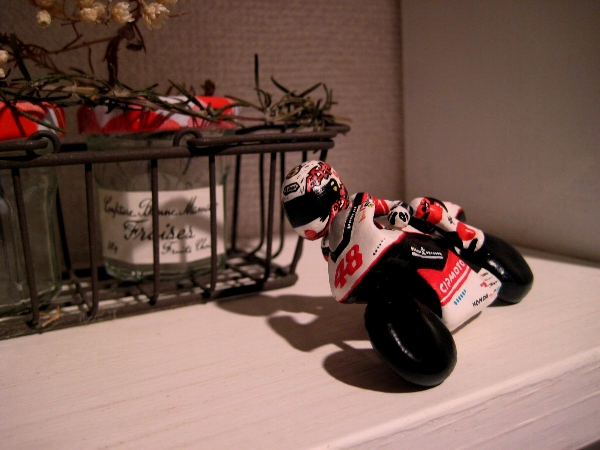 Shoya Tomizawa



He debuted to all-Japan road racing
GP125cc class in 2006.
And, the rookie of the year was acquired.

In 2007, He entered 125cc and 250cc
double and obtained the precious lesson.

He acquired the second series place
in all-Japan GP250 class in 2008.

In 2009,
He joined CIP MOTO RACING TEAM,
and went out to the world stage at a dash.



This clayriders is
mini Shoya Tomiza WGP250 in 2009




His riding form is free I think.

How to use of the upper-body
the position of the upper-body

Very cool.


He grows up at a very early speed.



In 2010,

He entered the new class MOTO-2.

Still 19 years old.


The presentiment
that flies higher has been filled.


GO GO SHOYA !!!