×
[PR]この広告は3ヶ月以上更新がないため表示されています。
ホームページを更新後24時間以内に表示されなくなります。
*** mini Barry Sheene*** >>日本語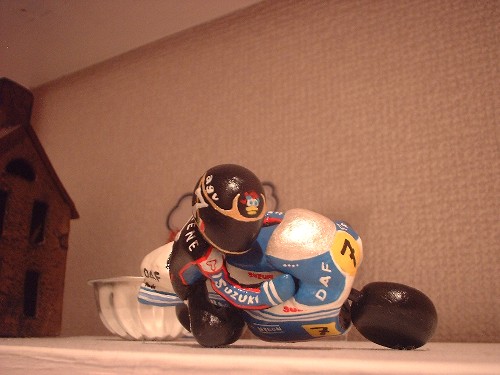 mini Barry Sheene

The fifth production.
Three years passed after a great champion had left.

He is a hero, acquired the world title twice 1977 and 1978 in the WGP500 the world highest peak,


Man who accomplished returning the miracle alive : from a super-high-speed crash in 1982.
It participated from SUZUKI that was old home in 1983 and 1984 years.
After thet he unloads the act in a long grand prix career.

It is a work of me who puts the attention of respect and the sorrow
that doesn't change today that passes three years from March 10, 2003.